Craven's main focus was as a forensic consultant to the legal community, assisting with forensic investigations in company embezzlement, malicious employee forensics, reporting, data collection, and evidence gathering, as well as numerous divorce cases, even a few murder and child pornography cases (a lot of family law work).
He assisted in several criminal investigations on a national level in South Africa, even mentioned in a book by Advocate Barrie Pienaar as he assisted him with some consulting.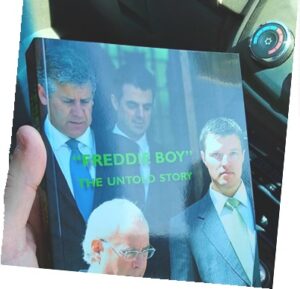 He was also commissioned to assist
Mr. Zwelinzima Vavi
in data collection and analysis in his criminal investigation which was quite an experience.
While this is a highlight, he routinely assisted in legal cases gathering, analysing, and sorting digital and other evidence over the past decade.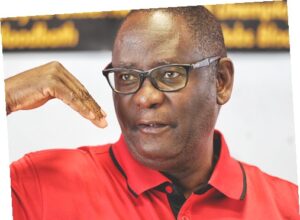 He was involved in disrupting a Ponzi scheme that was attempting to get a foothold in South Africa and had the opportunity to consult with the internationally acclaimed Robert FitzPatrick to stem the growth of the scheme.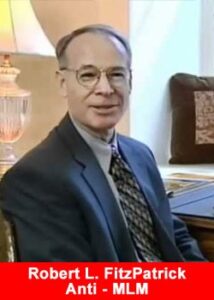 He's been involved quite heavily with Microsoft South Africa on several sting and software piracy prosecutions through his attorney contacts.
His company was a Certified Microsoft Clean Reseller for the entire period that he owned his IT company advising customers on correct licensing requirements and asset management.
He has been involved with, and consulted with international brands assisting them with mail, security, and IT on-premises for years, and then later migrating systems from on-premises to the cloud.
Through his numerous attorney associations, he has also been involved in some other high-profile cases, one, in particular, was shutting down and coordinating the evidence collection for the Iron Man competition in Port Elizabeth in a software fraud investigation.

One of his fondest projects was being involved with Abacus Asset Management, not only assisting with their migration to the cloud but being involved with the design and implementation, IT project management of the Baywest Mall in Port Elizabeth, South Africa – a 90,000 sq.m mall. He was also contracted to sort out other issues at other malls they managed after their contractor failed to fulfill obligations.
With his IT company, he managed and supported all aspects of IT of about 80 regular firms from about 30 to 100 users on-site and managed all their physical servers, network, and security infrastructure. There were also about 300 firms that were 5 or so users that were fiercely loyal to him.
Never once, in all the time he managed his IT company did his firm ever lose a client's data.
Early childhood: One of his earliest achievements in programming and an indication of his affinity for computers and problem-solving was being awarded consistent gold medals in the South African National Computer Olympiad over a span of four or five years.
One of his fondest projects was that he designed and developed a vastly improved food and meal management system for several Technicons and Universities in South Africa in the '90s.
He designed and developed a full Point of Sale and Retail package for a national company, Cupidolls in the '90s as well and later rewrote the software in a new language according to customer specifications. A major undertaking.
On a social level, he was part of the very first competitive national "Jokers Wild Open Tournament" South African Paintball championship in 1993, and his team of five achieved first place/gold against several hundred other players.
~ More to follow ~ sometime when I have time