Outside his own business projects, Craven has been employed by four companies in his career.
He is generally more suited to team leader or business owner/manager or someone in a self-managed role.
That being said, his strength is as a communicator and he uses this skill effectively to navigate all levels of the business hierarchy.
In the early '90s, he worked on a contract (under Kondura Software Development) for a perfume manufacturer, distributor & retailer where he designed and developed complete stock management and retail POS package for Orderite (Pty) Ltd. T/A Cupidolls.

He worked for Digipoint in East London, South Africa in about 1993 for less than 6 months to write/improve a software application for a meal management system for Butterworth Technicon. The code he designed for the "Dallas chip" card-reader was almost instant (he wrote it in C and assembler and integrated it into Clipper). The algorithm he wrote for the item look-up system he replaced was over 80x more responsive on queries than the system it replaced.

In about 1996 where he worked for Compustat (Pty) Ltd, a Port Elizabeth IT consulting firm servicing a large majority of legal firms in the region. In the year he was employed, he expanded his customer base significantly and delved into the manufacturing and retail sectors. When the business changed hands and was sold to a large corporate, he decided to go on his own as the company had changed its focus to a different client base.

He began his position in March 2019 as a "hybrid consultant/account manager" for a small "mom & pop" owned business called ALL OVER IT LIMITED, as they were trying to grow into the small business market.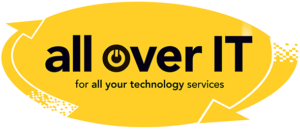 His role/duties were limited to basically a "mobile tech support role".
He was with the company for what he can only describe as a "gruelling" three year period as he waited for NZ residency. The residency process in New Zealand is soul-destroying and will test the sanity of even the strongest individuals. Craven compared this period to be worse than military service.
Relatively quickly, he found his role to be unchallenging, mind-numbingly repetitive, and highly frustrating. It didn't help that he disagreed strongly with the management style, systems and processes used by the business.
It was evident what they were doing was incorrect based on the business shriking in the first few years from four hired techies to just one, then two when he came along.
The unfair, restrictive New Zealand Skilled Migrant work VISA bound him to a single employer for the duration and made it almost impossible to change positions without compromising the VISA process for himself and his partner.
It is a system open to exploitation as the employer knows there's not a lot you can do about it. For any would-be migrants, he offers the advice to work for an established medium to a large company, not a business that demands you participate in "the family" to avoid interference and infringement in your personal life and keep work boundaries.
As a "people person", he loved dealing with his clients, but it was not a very challenging role for about 90% of the client base. He found himself doing mostly repetitive "techie" work, with limited IT consulting, and limited "thinking" work.
To prevent career stagnation, brain and skill atrophy, and keep his IT skills current and sharp, he invested a significant portion of his personal time in "self-study" and skills improvements to support businesses.
At great expense, purchasing courses and considerable time investment, he did in fact succeed in keeping his skills fresh relating to current trends in business management, IT management, and cloud technologies as well as familiarizing himself with emerging technologies.
He resigned almost immediately upon receiving residency, on the 1st February 2022.
He had been being offered to buy into the company (indebted to the purchase arrangement with another techie that he barely knew on a social basis). He decided against it based on numerous factors.
He served his notice period and his last day was on 25th February 2022. #ALLOVERIT #OVERIT
He is currently still improving his skills on various Microsoft Cloud products, as well as experimenting and improving skills on some cloud infrastructure techs by Google and Microsoft Azure.
On the 2nd March 2022 – he founded IT NEAR U LIMITED, a computer repair company near you in Wellington, New Zealand supporting Wellington, Upper Hutt, Lower Hutt, Kapiti Coast. #ITnearU #itnearu